Notable Bells - Most Famous Bells
Largest bell that is still in existence is Tsar Bell, currently on display in Moscow, Russia. It is third in the line of Tsar Bells, weighing 180 tons. It was forged in 1737, but the major fire at the location of its founding caused it to crack. Its predecessors were both lost to fire, 18 ton bell from late 16th century and 100 ton bell from mid-17th century.
The largest bell ever made was Great Bell of Dhammazedi. It was forged in 1484 and was speculated to weight around 330 tons. It was lost to the river Burma in 1608 when Portuguese removed it from its temple.
Largest functioning bell in until 2006 was World Peace bell in Newport, Kentucky, United States. It weighted 30 tons (without clapper and support). Great Mingun Bell surpassed it by tripling its weight to 100 tons.
The largest extant bell in the world is Bell of King Seongdeok from South Korea with its 25 tons. It was originally cast in 771 CE, and originally housed in Bell of Bongdeoksa Temple. Currently its stored in the National Museum of Gyeongju.
The three largest bells in United Kingdom are Great Paul (St Paul's Cathedral, City of London) and Great George (Anglican Cathedral, Liverpool) and famous Big Ben (Clock Tower, Palace of Westminster, City of London).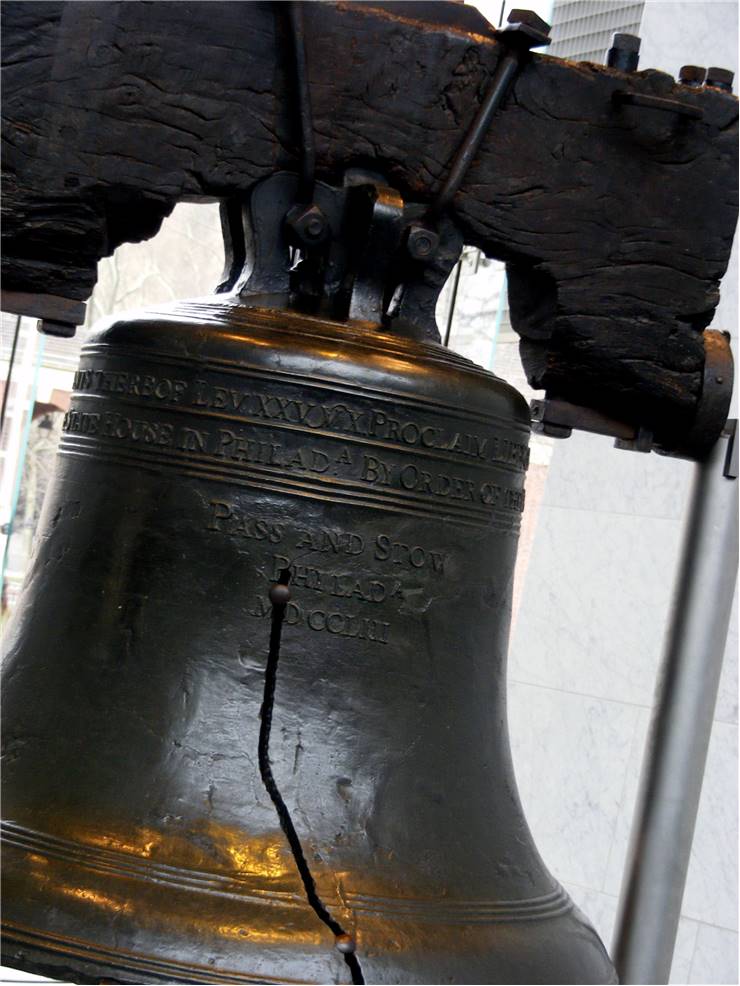 One of the most famous bells in American history is Liberty Bell, 940 kg bell that is located in Philadelphia, Pennsylvania. On July 4, 1776 it marked the beginning of the American independence.
Most famous Polish bell is called Sigismund and is located in Wawel Cathedral in Kraków, Poland. In modern history it was rung only on very significant national occasions.
Largest bell in England is on the South West tower of St Paul's Cathedral in London. It weighs 16 tons and rings every day at 1 PM.
One of the most popular bells in England is Old Tom, 6 ton heavy bell situated in the Tom Tower of Christ Church, Oxford. Made in 1680, this bell rings 105 times every night at 24:05, signifying the original 101 scholars of the college.
The Maria Gloriosa in Erfurt, Germany, is regarded to be one of the most beautiful medieval bells in all of Europe. It was casted by Geert van Wou in 1497.
Dom Tower in Utrecht, the Netherlands is housing second largest European swinging bell. It was welded in 1505 by Geert van Wou and weighs 8.2 tons.
Most famous Austrian bell is Pummerin, located in Vienna. Metal for its forging was gathered from over 200 cannons captured from the Muslim invaders in the Second Turkish Siege of Vienna in late 1683.
Great Bell of Kyoto is the second largest ringing bell in the world. It weighs 74 tons.