List of Largest and Heaviest Bells
Great Bell of Dhammazedi is the largest bell ever creted in our history. Casted in Miyanmar on 5 February 1484 by the order of King Dhammazedi of Hanthawaddy Pegu, this magnificent bell weighted staggering 327 tons. It was placed in the temple of Shwedagon Pagoda where Portuguese adventurer and mercenary Filipe de Brito e Nicote stole it after his forces sacked Miyanmar. He tried to transport it via boat on river Burma, but overwhelming weight of the bell destroyed the ship and went under waves. There are several proposed missions to recover Great Bell of Dhammazedi from the river.
Tsar Bell III was created in 1735 by Ivan Feodorovich Motorin represents the largest and heaviest bell in Russia. It is not functioning, because large fire damaged it shortly after its casting. It is currently placed on Moscow Kremlin as one of the most popular tourist destination in the city.
Bell of Good Luck is largest Chinese bell, casted on the New Year's Eve, 2000. This 116 metric ton bell is 8 meters high, 5 meters wide in its widest point, and is located in Foquan Temple in Pingdingshan, Henan, China.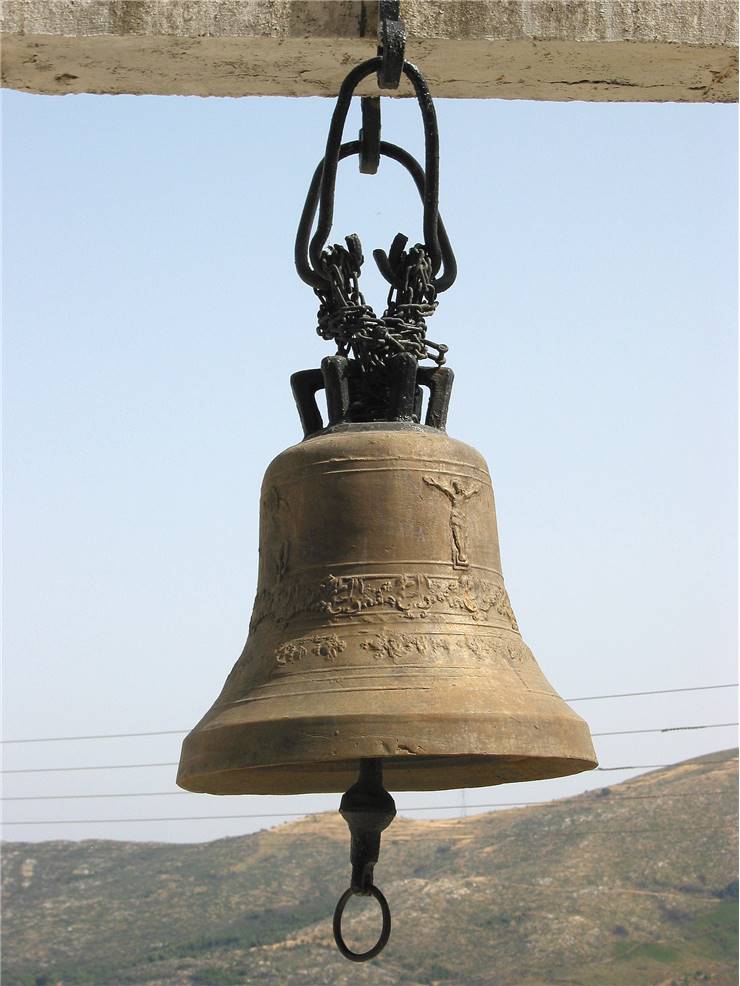 Shitennō-ji Temple Bell was 128 ton heavy Japanese bell that was created in 1902 or 1903. In 1994 bell was recycled for the war effort.
For a long time, Mingun Bell in Miyanmar held the record as the heaviest bell in the world with its 90.7 tons. Original version of this bell was destroyed in the earthquake, but replacement was quickly casted again.
Kyongju, South Korea is a home of a 72 ton bell that was 2.8 meters high and 2.2 meters in diameter. It was originaly held in Pandok temple in the city, but was eventually moved to National Museum Kyongju.
Beijing has a 63 ton bell called "Bell Tower". It is 5 meters high, with diameter of 4.5 meters. Its creator made 9 bells of same size between 1402 and 1423, but only Bell Tower managed to survive and remain in function.
Beijing Da Zhong Si museum hosts a 3.3 meter diameter bell "Yong Le", named that way after the name of the emperor during whose reign this bell was cast. Its creator is unknown, but the bell was created around 1420.
Tower of the Ivan the Great Bell Tower temple in Moscow is home to another great Russian bell. Great Uspensky Bell weighs 65 tons, and was created by Yakov Zavyalov. This bell rings only for significant religious ceremonies, such as Easter.